THE FACE SHOP Chia Seed Moisture Recharge Serum 50ml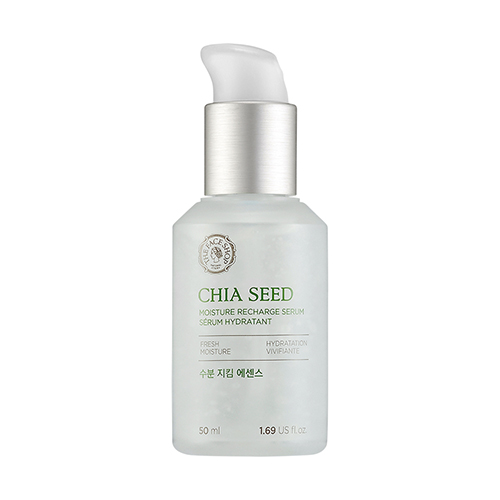 Features
Moisturizing Matting cream helps to normalize excessive sebum secretion, reduces pores, removes the skin from the light and gives it a matte appearance.
It has antiseptic and anti-seborrhoeic effect. It maintains healthy skin, has vasoconstrictor and mildly astringent, decongestant and tonic effect.
Stimulates the natural cell renewal of the skin, disinfects the skin.
All funds have a series of oil-free formula does not aggravate or inhibit breathing skin cells.
Chia seeds - an excellent source of antioxidants, their concentration is greater than fresh blueberries and bilberries, a high concentration of omega-3.
Does not contain parabens, benzophenone, artificial dyes, sulfates, mineral oil, animal derived materials, the triethanolamine, GMO free.
Detail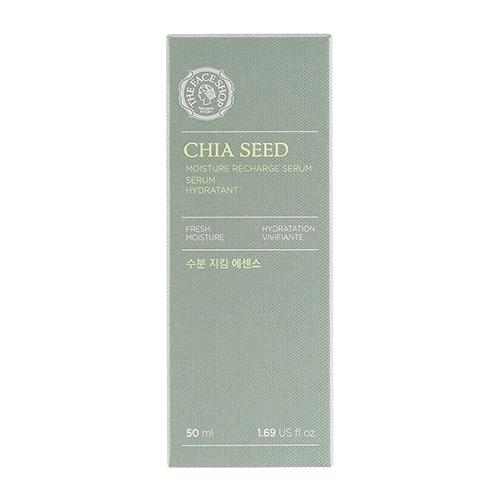 How to use
Apply on the last stage of skin care an appropriate amount of the cream, gently massage along the skin texture and pat lightly.
Product info.
Brand : The Face Shop
All Skin Type
Volume : 50ml
Made in Korea
Ingredients
none